We Help You Succeed!



Whether starting a new business or venturing into larger business opportunities, we can help you make your business succeed! Our goal is to provide expertise and experience so your goals are realized and achieved. We will help you make better decisions by providing fresh ideas, resources and proven advice from some of today's top small business consultants.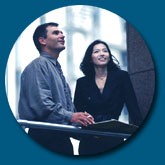 Find the best strategy to be successful!
Don't spend your time starting from scratch and trying to figure out how to get your business concepts onto paper. Call our experts and we can reduce the challenges you face at business startup.
Company News
Community Involvement
Durr Marketing Management has partnered with SWAN National Women's Network to assist women in exploring new business ideas and converting their ideas into viable businesses.

Staffing
Expand your career by joining our staff of degreed and experienced professionals. Our business consultants are located throughout the country with expertise in the various services that we provide.

Spectrum
Durr Marketing Management has completed its most recent business startup - Spectrum.